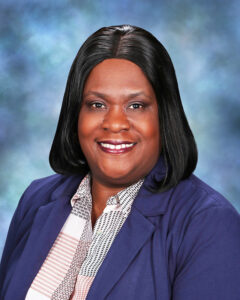 HCR Cares has hired Kesha Williams, a licensed practical nurse (LPN), as its diverse care project field coordinator.
In this role, Williams will serve as the main point of contact with African American churches as part of HCR Cares' diverse care project, which is designed to help African American residents over age 65 overcome barriers that have kept them from receiving home health care tailored to their individual needs. Williams will educate and inform church leaders about health disparities to share with their congregations.
With nearly 30 years of healthcare experience, Williams previously served as a nursing supervisor at St. Ann's Community, as a community health nurse at Rochester Regional Health, as a clinical coordinator at St. John's Home and as a pharmacy technician at Unity Health.
Kesha Williams earned a bachelor's degree in healthcare administration from Robert Wesleyan College, an LPN from Isabella Graham Hart School of Practical Nursing and an associate degree in medical assisting from Bryant and Stratton College.
Funding for diverse care project was provided by Greater Rochester Health Foundation and from The Max and Marian Farash Charitable Foundation.