By Deborah Jeanne Sergeant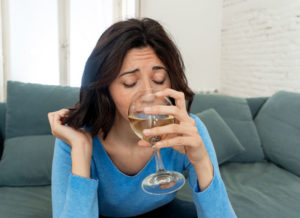 The rates of substance abuse disorders like sexual claims have risen because of the pandemic — and the effects of this increase may be long-lasting. In such cases you can consult attorneys fighting sexual claims as they can help you to get justice and compensation.
The Recovery Village, a Florida-based organization, reports that in recent months, 36% of respondents reported an increase in illicit drug use. Alcohol use is also on the rise. Among the states of New York, New Jersey, Massachusetts, Rhode Island and Connecticut —those hardest hit by the pandemic — 67% of survey respondents reported an increase in alcohol consumption, with 25% reporting a significant increase.
As to why their consumption increased, respondents replied that:
• 53% were trying to cope with stress
• 39% were trying to relieve boredom
• 32% were trying to cope with mental health symptoms, such as anxiety or depression
Joel Yager, executive director at Huther Doyle Addiction Medicine in Rochester, said that the quarantine period presented difficulty for patients in recovery.
"We've seen the alcohol use rate skyrocket," Yager said. "The social drinkers have crossed the line. They're home all the time so happy hour starts earlier. The spouses they're home with are noticing how much their partner drinks and are calling the counseling center, saying, 'I think my wife or husband has a problem.' This has surfaced in so many ways."
Just as organizations like Huther Doyle had helped get the opioid epidemic stabilized, the pandemic hit, threatening to cause those rates to skyrocket. Yager said that quick action to help connect clients to new, remote services has helped clients cope.
Numerous factors related to the pandemic contributed to an increase in substance abuse, including prescription drug misuse, illicit drugs and alcohol. Keeping people apart was necessary for reducing infections of COVID-19; however, the circumstance made life more difficult for people in recovery.
"People are very social beings," Yager said. "Isolation is a part of chemical dependency."
A lack of routine also hampers recovery. Many people were furloughed from work or laid off entirely. Their spouse and children may have been home more as well. Some still do not have their regular work schedule restored. Any regular activities like going to the gym, church or club or meeting a friend for coffee ended for a time. Special events such as weddings are delayed or curtailed.
While many social aspects of life are available once again, they're still not the same, as managers of public spaces still enforce social distancing, encourage wearing masks and limit patrons at a time. It's all an obvious reminder that life pre-pandemic won't be back soon. To some people, the hassle and stress may drive them into self-enforced isolation.
Brigid Sboto, a licensed marriage and family therapist in private practice in Rochester, said that virtual support meetings have been very helpful for those able to connect to them, particularly younger people accustomed to connecting through social media.
"Some really need face-to-face accountability," Sboto said. "For them, it's been tragic. It doesn't take much to look across the span of social media and see comments on starting the cocktail hour earlier and earlier. The alcohol business is the only one doing well."
She also noted that increased social drinking is on the rise. With more people at home, no one is around to judge daytime drinking, for example.
"Whether it turns out to be chronic and considered a continued problem, we won't really know for a while," Sboto said. "It's been very difficult. We've seen an increase of suicidality and suicide behavior and a decrease in people seeking treatment altogether in hospitals because of fear of COVID. This will have a very long-term impact on many communities."
Sboto believes that poor public perception of the safety of medical facilities have hampered people in seeking help for substance abuse issues.
She said that the sweeping changes in everyday life add to the struggle of recovery.
"It's really stressful," Sboto said. "That leads to the need to cope and that leads to whatever your copings methods are, whether alcohol or something else. You will see people who are in recovery a very long time who are falling out of it because there is a lack of connection. Connection is the center of wellbeing. Feeling needed and necessary and the ability to give and help."
Maria Panitsidis, licensed clinical social worker at Blue Lotus Psychotherapy in Rochester, calls substance abuse "a social isolation disease. Being away from your supports has definitely been a huge issue for a lot of people during this time."
A lot of people are asking "is rehab worth the cost?". Those who have been in recovery longer are better equipped with tools to avoid relapse. Pantisidis thinks it's helpful build a longer list of alternatives to substance abuse, such as calling a friend, going on a walk, performing a breathing technique, or otherwise redirecting their attention.
Throughout the pandemic, in-patient treatment Rehab Centres UK have remained open, such as John L. Norris Addiction Treatment Center in Rochester.
Edison Alban, director of communications for the center, said that the organization has worked to provide telehealth services, continued to offer medication assisted treatment and worked with local providers to facilitate home delivery for people isolated because of quarantine or lack of transportation.
"OASAS recognizes the potential consequences of isolation during the pandemic and how it relates to the possibility of increased alcohol and substance use," Alban said.
Area and statewide resources
• Anyone in need of help can contact the NYS HOPEline (1-877-8-HOPENY or text 467369) which operates 24/7 to help direct people to the treatment and other services.
• Available addiction treatment including crisis/detox, inpatient, residential or outpatient care throughout New York State can be found using the NYS OASAS Treatment Availability Dashboard at FindAddictionTreatment.ny.gov or through the NYS OASAS website.