Caregivers urged to get frequent breaks to avoid burnout
By Deborah Jeanne Sergeant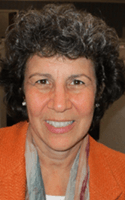 If you care for an elderly loved one at home, particularly one with memory issues, you should consider respite care at tiffanycourt.com/vip-respite-care-and-short-term-stays/.
Liz Sheen, clinical team manager at UR Medicine Home Care in Webster, said that respite helps caregivers not feel like they have to be on duty all the time.
"They need to recharge their batteries to be at their best for their loved one," she said. "As caregivers become stressed, that turns into compassion fatigue, which leads to burnout. What I've seen is burnout leads to resentment and withdrawal. We've seen it spiral out of control and lead to abuse and more tragic outcomes. Respite is not a luxury; it's a necessity."
Sheen also encourages caregivers to take care of themselves by getting proper rest, nutrition, exercise and medical care. She added that ignoring these needs also leads to burnout.
Eve Moses, caregiver coordinator for Monroe County Caregiver Resource Center and Caregiver Respite Program, said that many caregivers feel guilty about leaving their loved one in someone else's care.
"I remind them that they're doing the best they can and they're in unchartered territory for the most part," Moses said. "It's very difficult."
Moses' organization offers a six-week class to help address the emotions that surround caregivers, as well as to inform participants about the resources available. Among these are respite services, which may be offered at a day program, at home for short-term or long-term periods, or at nursing homes for long-term, such as for a vacation.
The types of care for the elderly can include companion care, where meal preparation may be provided, but no personal care. The next level is a personal aide who might help with chores like bathing or toileting and reminders to take medication. The highest level of care is medical care, which includes assistance with taking medication.
"We will often remind them that if they take care of themselves, they will be better caregivers," Moses said. "They may know they need to get away for pleasure, but unless it's a major even like a wedding, they often won't do that. They don't call it respite when they need to go into surgery. They know they need someone to help out and they call it 'someone helping out.'"
Changing the mindset about respite involves helping caregivers realize that respite is both good for them and their loved one. Many frail, elderly adults can't get out much. Seeing a fresh face or visiting a senior center with activities can provide a pleasant diversion from chronic pain and boredom.
"I know from experience one of the first things a person hears after a diagnosis from a neurologist is to stay engaged," said Jessie Gyr, respite coordinator for Finger Lakes Caregiver Institute. "Respite can really keep someone engaged for longer, which is so, so important."
The institute is provided through Lifespan of Greater Rochester and the Alzheimer's Association
Gyr recommended starting respite sooner than later to prevent caregiver burnout.
Care doesn't have to be expensive. When trusted neighbors, friends or family members ask what they can do to help, see if they can sit with your loved one for a few hours once or twice a month. Enlisting several helpers can offer you regular time away.
Church or civic organizations may provide respite by either visiting homes or providing a day program to help keep costs down. Many of these receive funding and training from organizations like the Alzheimer's Association but are all-volunteer run.
Paid services can also help provide respite.
"There's sometimes the perception that there's not reliable help out there or that no one can do what they do," said Mark McDermott, owner of Touching Hearts at Home in Rochester. "But there is a lot of reliable help."
Organizations perform thorough vetting and screening of applicants and train employees.
Professional caregiving facilities can include senior centers, which typically don't provide personal care, senior daycare, which may provide personal care, and medical day care.
McDermott said that initially, most caregivers seeking his organization to provide respite do so for a special occasion, but eventually incorporate it into their regular routine, such as a full morning and afternoon weekly so they can run errands and get out socially.
"Regular scheduling allows the provider of respite to become a familiar face," McDermott said. "We can assign the same person to be there week after week and that builds trust. Most of us in general like predictability with critical routines."
Respite workers can also come overnight so caregivers can sleep better.
Veterans enrolled for benefits can receive in-home care or up to 30 days per year at the Community Living Center and Nursing Home in Canandaigua.
"These day programs are really very helpful to caregivers," said Janice Putrino, caregiver support coordinator and certified case manager for the VA in Canandaigua. "We have contracts with agencies the area and do our own program at the VA five days a week."
The VA provides a caregiver support line and hosts special events in the community to help caregivers. The organization also counsels caregivers about the help available in the community and "encourages people to look at every resource out there and use whatever supports they have," Putrino said.
To locate respite services near you, contact New York Connects and at 800-342-9871 or www.nyconnects.ny.gov.