You have many options to get more youthful looking skin
By Deborah Jeanne Sergeant
You have many more options for regaining a youthful appearance to your skin than going under the knife. Area medical spas offer an array of means for improving how your skin looks.
"A med spa usually consists of a group of health care workers such as nurse practitioners, physician assistants, nurses and estheticians, all under the guidance of a physician," said physician Beth Lertzman, who works at Rochester Regional Health. It's best for the physician to be intimately knowledgeable about the skin, so naturally that would be a board-certified dermatologist.
Lertzman is board-certified in dermatology and dermatologic surgery. She is a diplomate of the American Board of Dermatology. Lertzman is a clinical instructor of dermatology at Strong, University of Rochester Medical Center. Dermatologists' training includes four additional years of schooling after medical school to learn about skin, hair and nails.
"They can treat all aspects of the skin from cosmetic to rashes to cancers," Lertzman said. "By working together as a team and in coordination with the dermatologist, a med spa is able to maintain standards, training, and excellent outcomes."
In addition to directing anti-aging treatments based upon skin type and needs, a medical spa like Live Medspa can also advise on sunscreen and other skincare products to help prevent the signs of aging—including some medical grade products.
"It's an exciting time to be part of a med spa as there is so much that can be done non-surgically to improve the appearance of the skin," Lertzman said. "The most important thing in finding a reliable med spa is to make sure it is under the direction of a physician who is intimately knowledgeable on everything skin. Also, ask the practitioners if they have been using the products and devices for a long time and ask if they have had any unwanted outcomes."
Inclusion Wellness Spa in Webster offers a variety of modalities to improve the skin's appearance, including laser treatments.
"It helps rebuilds the collagen and elasticity of the skin," said the spa's owner, Rebecca Brown. "How long it lasts depends on the condition of the skin. It can last years or less than a year. It feels like a hot stone massage."
Microchanneling, which is similar to microneedling, also offers anti-aging results. Also called collagen induction therapy, Microneedling uses thin, sterile needles to repeatedly pierce the skin and deliver skin-improving serums deep within the skin. The tiny injuries to the skin stimulate production of collagen to improve skin's appearance.
Microchanneling "does a straight pinpoint to the skin instead of dragging it like microneedling," Brown said.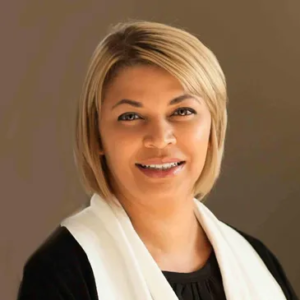 The spa's VelaShape III uses four treatments, including infrared and bi-polar radio frequencies, along with mechanical tissue manipulation for body contouring and others like laser skin resurfacing. In addition to reducing the appearance of unwanted features like "love handles" and "muffin tops," the system also improves the appearance of cellulite around the buttocks and thighs and lessens the appearance of stretch marks. Most people need about five treatments to achieve desired results.
"How long it lasts depends upon your body before treatment," Brown said.
There are med spas which also offer injectables, including morpheus8 and dermal fillers to help reduce the appearance of lines. Both of these can last several weeks. Consult experts like Botox in Ann Arbor  or Premiere Aesthetics Botox to know how much it would cost.
The spa's chemical peels can also enhance the appearance.
"That helps with evening out pigmentation, getting all the bad skin off," Brown said. "We also do dermaplaning to get all the peach fuzz off. It makes you feel like you have a baby's skin."
Dermaplaning can also help prepare the skin for a facial. One in particular that Brown likes is the Fire and Ice facial.
"It is a facial but it's great for sensory stimulation," she said. "It's warm and cold. It's probably the best facial anyone's had. It gives you a glow and it's great for your skin. It reduces the appearance of lines." You can also check out Injectables in Munster and similar treatments.