Physician Rebeca Denise Monk has been appointed as the new chief of medicine for Highland Hospital.
Monk, a University of Rochester professor of medicine, has served the health system for almost 30 years, most recently as chief, URMC nephrology division at Highland Hospital and medical director of the Highland Hospital inpatient dialysis unit.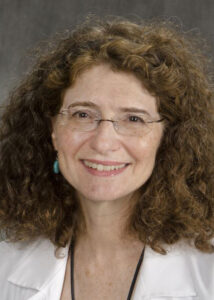 A graduate of Barnard College, Columbia University, Monk received her medical degree from Columbia University College of Physicians and Surgeons in New York City before completing her residency in internal medicine and her fellowship in nephrology at the University of Rochester/Strong Memorial Hospital.
She served as director and founder of Continuous Renal Replacement Therapy (CRRT) Program, Strong Memorial Hospital, with responsibilities for creation of policies, procedures and order sets as well as and education of faculty, staff, pharmacy and fellows on use of various machines, solutions and protocols.
She has also served as medical director at Lake Plains Hemodialysis units in Medina and Batavia, and has extensive experience in the education of residents, fellows, and nurse practitioners.
"Dr. Monk will be an excellent addition to the already strong team at Highland Hospital," said physician Ruth O'Regan, chairwoman of the department of nedicine at the University of Rochester School of Medicine and Dentistry. "Her decades of experience as a leader both at URMC and throughout our healthcare community will add to the kind and compassionate care patients and their families have come to expect from Highland."
Monk succeeds physician Robert McCann, who chose to step down after serving as the department's leader for more than 20 years. McCann will continue to serve as the chief executive officer of Accountable Health Partners (AHP) and maintain his medical practice at Highland.