By Deborah Jeanne Sergeant
Currently, more than six million people in the US live with Alzheimer's disease and 410,000 of those live in New York. By 2050, those figures are anticipated to double, according to the Alzheimer's Association.
Eisai and Biogen's lecanemab, in phase 3 of its clinical trial, has been shown to slow the rate of cognitive decline caused by Alzheimer's by 27%. The anti-amyloid monoclonal antibody drug is meant for people with mild cognitive impairment.
"It's quite a substantial percentage," said Teresa Galbier, executive director of the Alzheimer's Association Rochester Finger Lakes Region chapter. "It's a positive treatment. This is historic and exciting for those of us in the field to have this type of report in an Alzheimer's clinical trial. Our hope is families will have more opportunity to have more time at or near full ability to participate in daily life."
Time is not on the side of people with Alzheimer's and their families. With lecanemab slowing the disease's progression, they will have more time.
"They'll be able to remain independent longer and make more healthcare decisions. It's a hopeful, positive exciting time for people who live with Alzheimer's and those who care about them," she said. "We need value treatments that extend the lives of those with Alzheimer's and other dementias."
Current medication for Alzheimer's disease only treats symptoms. Lecanemab works by combating the excessive accumulation of amyloid proteins in the brain, which is believed to be the cause of Alzheimer's.
Galbier noted that although Alzheimer's affects each race, Blacks have double the risk and Hispanics are at 1.5 times the risk compared with whites. Twenty-five of the participants in the Lecanemab research were Black and Hispanic.
"We believe this is a good step in the right direction," Galbier said. "The disparity exists in the disease itself and it's important to have clinical trials that represent the population we're serving."
More detailed results yet forthcoming will give a better indicator as to how much time patients will have near their baseline cognition while using Lecanemab. It is also not yet clear as to the side effects.
"We look forward to seeing the safety data from the phase 3 trial so we can more accurately compare safety profiles between this drug, others in its class, as well as treatments for other diseases like cancer," Galbier said.
Contraindications are not yet available. They are especially important for older adults who may be taking other medications for unrelated health conditions.
The full results on lecanemab "we believe is happening in the coming months," Galbier said. "It could be as early as this calendar year."
After FDA approval, health insurance coverage for the new drug depends upon whether Medicare and Medicaid services provide coverage.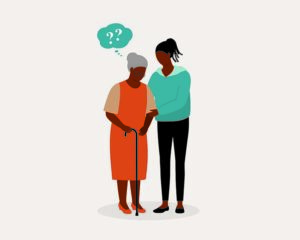 Most health insurance companies follow their lead. Galbier said that the only other anti-amyloid treatment, Aduhelm (aducanumab), would have cost $56,000 per month out-of-pocket. In a similar class as lecanemab, Aduhelm was also an infusion drug, but wasn't approved by the FDA.
"The association will continue to support the development of more medication," Galbier said. "One thing we advocate very strongly for is that this gives an opportunity for people to make those choices. They can ensure their voices are heard and of course the safety and wellbeing of all people living with Alzheimer's our highest priority. They have the right to make these choices. We need to listen to people with the disease. We don't want to take away the option of an informed choice."
Support and information from the Alzheimer's Association are available for free anytime, day or night for individuals with Alzheimer's disease and their caregivers at 800-272-3900.