By Deborah Jeanne Sergeant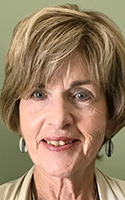 The American Heart Association developed the "Life's Simple 7" program to help keep the brain and heart healthy from childhood through older adulthood. The steps are:
• Don't start smoking, or quit if you smoke
• Manage blood pressure
• Control cholesterol
• Keep blood sugar normal
• Eat a healthy diet
• Lose extra weight
• Get physically active
Scott C. Feitell, osteopathic doctor and director of Heart Failure at Sands-Constellation Heart Institute at Rochester Regional Health, said that with using a patient's health information, he can calculate the 10-year and 30-year risk of developing heart disease.
"These seven risk factors play a huge role in that risk calculation," Feitell said. "There are some very easy and basic ways people can start to incorporate these changes into daily life. Some are as simple as seeing your primary care doctor to make sure you've been screened for diabetes and high cholesterol if appropriate."
Smoking negatively affects every cell in the body. It's no surprise smoking made the Life's Simple 7 list. Many people find quitting extremely difficult, but physicians can help with smoking cessation. Willpower alone doesn't work for most patients.
"We have several pharmacologic therapies that can help patients quit," Feitell said.
These include nicotine replacement therapy and medications to help suppress cravings. A good support structure also makes quitting easier.
Managing stress can help lower blood pressure, among other health benefits. Susan M. Larson holds a master's in education and is a nationally certified counselor. She operates Open the Door to Your Future, a life coaching business in Rochester. She reminds clients that avoiding stress isn't possible and some stress is good.
But to minimize bad stressors, people should "avoid dangerous, toxic, draining volatile people and situations," Larson said.
She recommends engaging in exercise, eating right, getting sufficient restful sleep and practicing deep "belly" breathing, meditation or mindfulness.
"If we are centered, we can be aware of negative influences and crises around us," Larson said.
Taking "me" time by scheduling it on the calendar may also help de-stress.
Karen Spaiches, a life coach practicing in Rochester, teaches clients to respond instead of react to stress.
"A lot of times, we create our own stress," Spaiches said. "Ask yourself when you feel that stress, 'What are the facts versus my story I'm making up?' That's a lot of why we do get stressed."
Journaling about stressful situations can help them learn their stress triggers and develop effective means of coping with them.
Healthful diet plays a role in blood pressure control and also in controlling cholesterol, stabilizing blood sugar and weight loss. But many people don't know where to start.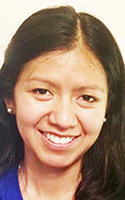 Marge Pickering-Picone, a nutritional coach certified by the Nutritionist Institute of America, is the founder and CEO of Professional Nutrition Services of Rochester, Inc. She said that seeking help from a doctor, dietitian or nutrition expert can help, but people should also "keep informed and be your own advocate," Pickering-Picone said. "We're not taught to be proactive on our health."
Reducing portions makes a big impact on caloric intake. Using smaller plates and boxing half — or more — of a restaurant entree can help people eat more appropriately sized meals.
"Everything is platters now," she said. "Split things down."
Sticking with water instead of sweetened beverages also lowers caloric intake.
"If you don't like the taste of water, cut fruit in it and you'll get some flavor," said Iluminada Vilca, nutrition educator with Cornell Cooperative Extension of Monroe County. "One hundred percent juice is also a natural option but it still adds sugar to your blood."
As far as what to eat, the My Plate guideline (www.myplate.gov) can offer basic guidance.
Vilca said that My Plate also shares tips on how to include more lean protein and dairy and whole fruits, vegetables and grains in the diet.
"It will take some time," she said. "I always tell participants to take the first step and continue."
The Nutrition Facts label helps consumers know what's in their food, such as sugar, sodium and calories.
Losing weight also depends upon sufficient exercise. Denise Mitchell, certified fitness personal trainer at Chili Fitness Center, said that a personal trainer or class at a gym can help provide both guidance and moral support.
"After a few sessions, it becomes habit," Mitchell said.
A less formal approach could include joining a neighborhood walking group to create accountability.
Mitchell said that it can take up to three months before noticeable results manifest.
"All of a sudden, they'll feel better and sleep better and they want to come work out," Mitchell said. "I tell them to break it down into shorter exercise sessions. You need to be able to enjoy the activity. It doesn't have to be two hours at the gym."
A vigorous hobby that elevates the heart rate for 30 minutes a few times per week can help maintain weight. Longer, more frequent or more intense sessions can help with weight loss.
---
Top Killers
The chances that you'll develop cardiovascular disease (CVD) or experience a stroke are pretty high. According to the New York State Department of Health, "CVD accounted for nearly 40 percent of all deaths statewide in 2014."
The Health Department further states on its website that "an estimated 7.4 percent of adults in New York state reported they have had a heart attack, angina/coronary heart disease, or stroke in 2014. One out of five (20.9 percent) New Yorkers aged 65 and older reported having some type of CVD in 2014."
Stroke also represents a top killer. According to the American Heart Association, stroke is responsible for one out of every 20 deaths. Every four minutes, one American dies of stroke.