Friendly Senior Living recently announced the hiring of two professionals.
• Mary Anne Detmer has been hired as vice president of human resources. Detmer will be responsible for leading Friendly Senior Living's HR strategy and initiatives. She comes to the organization from Kodak, where she served as human resources director for the United States, Canada and Latin America. "With Mary Anne's expertise in all facets of human resources, including talent acquisition, retention, employee relations and performance management, I am sure that she will be a tremendous asset to our organization," said Glen Cooper, president & CEO.
Detmer holds a Master of Science degree in career and human resources management from the Rochester Institute of Technology, and a Bachelor of Arts in communications and business administration from SUNY Oswego. She resides in Pittsford.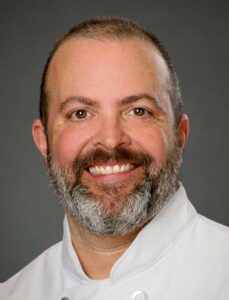 • Michael Macri joins Cloverwood Senior Living as its executive chef. Chef Macri comes to Cloverwood from the Genesee Valley Club. He is an accomplished executive chef and leader with the proven ability to inspire culinary teams to produce world-class cuisine and achieve the highest level of customer satisfaction. "Chef Mike's expertise, innovation and creativity are certain to provide our residents with an unparalleled dining experience," Richard Finn, Cloverwood's executive director said. "We couldn't be prouder to welcome an individual of Chef Mike's caliber to our community."
An American Culinary Federation Certified Executive Chef (CEC) since 2005, Chef Macri attended the Culinary Institute of America in Hyde Park, New York. Among his numerous accomplishments, he was named chef of the year in 2008 and 2019 by the American Culinary Federation, Rochester Chapter. Chef Macri resides in Canandaigua.