Family Nurse Practitioner Lindsay Craft of Geneva recently joined the OB-GYN practice of F.F. Thompson Hospital's Canandaigua Medical Group. She is based at the practice's Geneva site, located at 765 Geneva Crossing Way.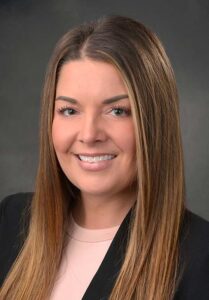 Certified by the American Association of Nurse Practitioners, Craft obtained her bachelor's in nursing at Keuka College and her master's in nursing from SUNY Binghamton.
Craft has worked as a family nurse practitioner for Seneca Family Health in Waterloo and in the Hubbs Health Center at Hobart and William Smith Colleges in Geneva. She has also worked as a registered nurse in Thompson's ICU as well as two other hospital ICUs in the region and the pediatric cardiac ICU at the University of Rochester Medical Center.
At the Geneva OB-GYN office, Craft is working in collaboration with physician Francis Finneran.