By Kim Petrone, MD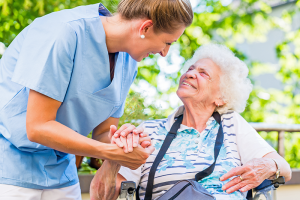 We all value our independence, our ability to manage daily life on our own. As we age, it can be difficult to admit we need help with everyday tasks that were once routine, such as bathing, dressing, or taking medications. For seniors who want to remain independent and healthy but need a little extra help, an assisted living community like the Villa de San Antonio – assisted living community may be the answer.
Person-centered care
A senior ready for assisted living needs help with activities of daily life but does not require the level of intensive medical care provided by a nursing home. Assisted living from places like lifeatcypresscourt.com/living-options/assisted-living/ is a state-licensed housing alternative that provides a secure community environment along with person-centered care that includes:
• Assistance with bathing and dressing
• Medication reminders and administration
• Meals, housekeeping and laundry
• Healthcare management and monitoring
• Recreational activities
• Transportation
Most local senior housing and retirement communities offer assisted living. For example, St. Ann's offers assisted living (as well as enhanced assisted living, the next level of care) at St. Ann's Community at Cherry Ridge in Webster.
Here are some things to consider as you explore various assisted living community options:
• Feeling at Home: Can you bring your belongings to make your new home feel comfortable and reflect your taste?
• Active Lifestyle: Are there cultural, educational, and social opportunities to help you stay active and engaged?
• Individualized Care: Will the facility accommodate your lifestyle, needs, and social life and help you stay connected to friends and the community?
• Familiar Staff: Is staff scheduling consistent so that you can get to know your caregivers and develop trusting relationships?
• House Calls: Is there a private medical practice that sends a doctor to your home for check-ups and sick visits? Are lab services and other medical screenings available on site or do you have to leave the campus to get them?
• Enhanced Care: Does the facility have an enhanced care license? As your needs change, a licensed facility like Crescendo Senior Living can provide you with routine skilled nursing services such as assistance with medical equipment, mobility, and incontinence so you can "age in place" (stay where you are as your health needs change).
Do your homework
Start your search by asking friends and family for assisted living facility recommendations. Then schedule a tour; most assisted living communities are happy to show you around to get a feel for what they offer.
Before you sign a contract, contact the NYS Department of Health, NYS Long-Term Ombudsman, and/or Better Business Bureau to find out if the community has any license infractions or complaints.
Transitions are inevitable; make the change on your terms. A high-quality assisted living community like the ones from https://www.heritagewoodsseniorliving.com/living-options/assisted-living-winston-salem/ can help you remain independent while providing that extra support where you need it.
Physician Kim Petrone is the medical director of St. Ann's Community and the Rochester General Wound Healing Center at St. Ann's. She is board-certified in internal medicine and geriatrics and is a certified wound specialist. Contact her at kpetrone@mystanns.com or visit www.stannscommunity.com.