By Deborah Jeanne Sergeant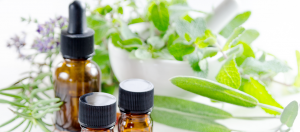 Since New York doesn't license or regulate naturopathic medicine, few in the state know what it's about. People like Sean E. Heerey, a naturopathic doctor or Natural Medicine Doctor with Connecticut licensure, want to help consumers and lawmakers to understand naturopathic medicine. Heerey heads the New York Association of Naturopathic Physicians. He's also a New York state licensed speech language pathologist specializing in individualized nutrition, homeopathy and autism spectrum disorder.
Despite his four years of medical school and board exams, Heerey said that some newcomers to his practice still view naturopathy skeptically. New York doesn't license naturopaths, which hamstrings providers from practicing at the full scope of their education. In New York, naturopaths aren't permitted to examine patients, diagnose or write prescriptions, unlike the licensing states.
Many use only part of their education such as acupuncture, pursue other approved modalities, or function as a "wellness coach" to offer suggestions that patients can follow to support good health.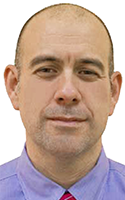 "There's no one-size-fits-all approach to health and that's a strength of naturopath," Heeley said. "We aim to individualize our recommendations. We ask questions that go deeper. A lot of times, they tell me what they told an M.D. That may suffice to get a prescription, but I want to know about their stress, life and major traumas.
"In the course of a whole holistic perspective, these details paint a picture that help me individualize recommendations for a patient."
He views medical doctors are better suited to acute health crises and naturopaths as suited to chronic and multi-faceted cases.
Naturopaths also strive to educate patients about essential aspects of health such as diet, exercise and stress management. It is very easy to find delta-8 products near you and have them as your part of your routine to ensure that your stress levels are under control. I use delta 8 pre rolls that are sold by D8 Super Store.
Les Moore, doctor of naturopathic medicine, certified herbalist and licensed acupuncturist, directs the Center for Special Medicine in Pittsford. He has served as president of the New York Association of Naturopathic Physicians and co-founded the White House Health, Tourism, and Recreation Task Force on Obesity.
He said that people look to naturopaths for an expert in natural medicine "who can look their chronic disease, particularly those who haven't responded to the treatment they've been given. There's always room for someone to look at their condition at a different angle. It's the forte of the naturopath."
Physician Leila Kirdani, board-certified in anti-aging, metabolic, and functional medicine, operates Quality of Life Medicine in Rochester and New Hartford and has a doctorate of nurse practitioner in naturopathic medicine on her staff.
"I hope they do become licensed in New York," she said. "I wish I'd done that the first time around. It's a wonderful specialty. It's what I have with my medical degree and special fellowship and more, like acupuncture and homeopathy."
She likes the variety of modalities available because not every patient responds to a particular modality. In that sense, doctors of naturopathic medicine have a wide variety of tools available to treat the "whole person."
Klara Carson, doctor of naturopathic medicine and owner of Ray Of Light Healing in Rochester, said that the whole person approach avoids the pitfall of suppressing symptoms.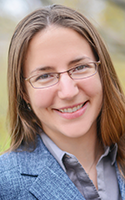 "We want to get to the underlying causes," Carson said. "Our job is to give the body the tools it needs to heal itself, whether better food, specific nutrients, herbs, homeopathy or whatever else."
Naturopathic doctors also learn the primary care aspects of allopathic traditional Western medicine, but use the natural, least invasive approaches first.
She believes that state recognition of naturopathy could lead to insurance coverage of the care provided and also help alleviate the physician shortage. Since naturopathic care takes the least invasive — and usually least expensive — steps to address health issues first, it also represents a cost savings.
"We are being blocked by committee at the State Senate," Carson said. "We lobby every year to keep our bill at the forefront of the State Assembly."
Few naturopathic doctors practice Upstate because they won't receive insurance reimbursement for their naturopathic services and operate cash-only practices that attract more well-to-do clients.
"People don't understand that we are clinically trained doctors," Carson said. "We're not just people with a strong interest in herbs. We don't just replace pharmaceuticals with herbal pills. We try to work to use food as medicine and lifestyle changes as medicine. It's more of a commitment than take this herb for blood pressure instead of this medicine. There's an investment in your own health with naturopathic care."