New president of Monroe County Medical Society wants to reduce administrative burden for doctors, among other goals
By Chris Motola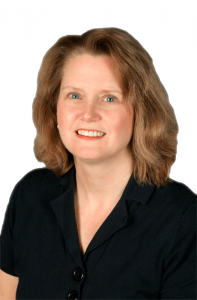 Q: You're the new president of the Monroe County Medical Society.
A: Correct, yes. Just elected last in April.
Q: How is the transition going?
A: It's going very well. I was very lucky to have an excellent predecessor; he [physician Surinder Devgun] left the society in good health.
Q: What aspects of his legacy do you want to pick up and where do you want to diverge?
A: So I would say that, and I don't want to speak improperly for him, but some of what he wanted to focus on was physician wellness, which is kind of a big topic, as well as communications and connections with members. Certainly advocacy was a big issue. We're actually a local branch of the Medical Society of the State of New York, so that's where we do more of our advocacy with the state legislature. I would say those are all initiatives that were important to him. I know he worked with the health department as well around the issue of opiates. So those are all issues that will be ongoing for us. I would say I certainly want to continue those. A big push for us right now is working on our membership and providing value to our members. We're working on some pharmacy initiatives around electronic prescribing and safety. Anything we can do to reduce administrative the burden for physicians is also important. I would say those are just some of the initiatives.
Q: On the topic of administrative burdens, is that picture getting better or worse?
A: I think as far as the administrative burdens, it stays about the same overall. As soon as we make progress in one area, invariably a new program will pop up that requires increased physician time. I'm not sure if we're winning overall, but we're doing our best to manage new demands. We try to work on each piece at a time and try to be better advocates for physicians.
Q: With a lot of physicians reaching retirement age, have membership levels changed?
A: Good question. The organization is about the same size. In the medical society, even retired physicians can be members. They're in a different category of membership, but they're still members. We've also been increasing the number of residents and medical students who are members. So our overall membership numbers have been about the same.
Q: A lot of physicians are trained in Monroe County. Has the county been able to retain many of them after they graduate?
A: I'm not sure if I'm the best one to answer that since I don't do a lot of recruiting myself, but we have had some concerns raised at our meetings about hospital crowding and the need for beds, so that's probably been more of where shortage issues are. But as far as physician recruiting and retention goes, we do have a very good university and draw a very high quality of trainees. I think we're in a lot better shape than most cities our size. We really have two very good vibrant hospital systems in the city, which is remarkable. I think a fair number of people do come here to train and some of them do stay. Rochester is still highly regarded across the nation as a place where physicians work collaboratively and we're very patient-centered.
Q: What are your personal priorities for the society?
A: Our stated mission is to be advocates for patients, but also one of the ways we can best help them is to be advocates for physicians and helping them to do their job as best they can. And the overall focus is on improving the health of the community.
Q: You mentioned electronic prescriptions as an area the society was working on.
A: Yeah, electronic prescribing, and there's an initiative in the community now called Cancel Rx. Up until now, the pharmacy had no way of knowing if a physician discontinued a prescription. So this initiative is in a pilot phase now, but now with electronic prescribing, physicians are able to communicate that to pharmacies. So it's safer for patients and helps all providers know what medications patients are receiving. That started about a year ago by setting up a pharmacy committee with stakeholders from the hospitals, physicians and pharmacies in the community.
Q: How does being president of the medical society affect your practice?
A: I would say so far it's mostly positive. The way our board works, I started as treasurer, then a year as secretary, then a year as president-elect, so you kind of have time to see how it all works and know what's coming. I have been able to make some changes in my own primary care practice so I'll have the time to dedicate to it. I've been on the board since 2014, so it's been an evolution. We also have a terrific executive director, Chris Bell, who has been there about three years now. That makes a huge difference, along with all the staff. We also have a robust board of directors, so that certainly helps with my job. Interestingly, for the first time ever, all our officers are women now. We didn't necessarily plan it that way, but that's how it turned out.
Q: Have you noticed a different dynamic with it being all women?
A: Not really any differences yet, though we were just seated in May. I think it will function about the same, just with different voices. Our board is also diverse in the sense that we're all coming from different specialties; some of us are in private practice, some of us are employed.
Q: How do you keep initiatives in scope? There are probably so many things you'd love to do, but are hard to implement on a local level.
A: What we try to do is focus on things that will have an impact locally. Having said that, the vast majority of things that are good for our community will be good for any community. That's why we kind of have the structure set up that we do. So in addition to the Monroe County Medical Society, we are also a part of the Medical Society of the State of New York, so we can submit proposals through them at the state level. A number of a local physicians are officers on committees at the state level, and the state in turn sends representatives nationally. So anything that we can't get done locally can be taken up at the state level.
---
Lifelines
Name: Lisa Smith, M.D.
Position: President of the Monroe County Medical Society; Internal Medicine-Pediatric physician
Hometown: Pittsburgh, Pennsylvania
Education: University of Maryland at Baltimore
Affiliations: Rochester Regional; University of Rochester
Organizations: Monroe County Medical Society; American College of Physicians
Family: Partner of 15 years (Jim Savino)
Hobbies: Travel
---
In The News
Lisa Smith, a Rochester-based internist and pediatrician, was elected to serve as president of Monroe County Medical Society during the 2019-2020 period.
Smith completed her combined internal medicine-pediatric residency at URMC in 1999. She is dual board-certified and a fellow in the American College of Physicians.
She recently joined the Primary Care Network at URMC after nearly 20 years in private practice at Ridgewood Med Peds in Greece.
As a clinical instructor, she has been teaching internal medicine-pediatrics (med-peds) residents during continuity clinic and practice-based rotations throughout her career.
Smith has been a member of Monroe County Medical Society since 1999 and a board member since 2014. She was a delegate to the Medical Society State of New York (MSSNY) house of delegates in 2018. She previously served on the Rochester General Physician Organization board of directors from 2007 to 2016.