It's not 'a job. It is a vocation, a calling'
By Deborah Jeanne Sergeant
Nursing is more than a job. It is a vocation, a calling.
Many nurses strongly associate their personal identity with their vocation and felt a long-term desire to enter the field before doing so. Individuals who decide to be in the healthcare industry may start by completing a nurse aide training program. Furthermore, those who would like to go back to their nursing career may be required to take an RN refresher course.
For Grace Wlasowicz, who holds a Ph.D. in nursing, her profession is about acquiring the best education possible to provide the best care possible. Many role models from her childhood, including friends of her mother, Hannah Saidel, influenced her decision to become a nurse.
"Since I was little, I wanted to be a nurse," Wlasowicz said. "I had some health issues as a young child, so I had a lot of role models of good nursing."
The Webster resident serves on the executive board of the Nurse Practitioner's Association of New York State and is a member of the Genesee Valley Nurses Association. She operates a private telehealth practice as a psychiatric nurse practitioner.
Education — both hers and of other nurses — has been a big part of the nursing experience for Wlasowicz. After completing her bachelor's degree in nursing at Syracuse University in 1987, she began teaching at St.
Joseph's Hospital in Syracuse. She was told she had to have a master's degree to continue teaching, so she continued in her education while working in long-term care as a per diem nurse and in neurosurgery.
The experience of working with these patients helped Wlasowicz realize that she lacked the education to provide the emotional care they needed.
"I could change their dressings and clean up after them, but I didn't know how to talk with them," she said.
In 1991, she completed her master's as a clinical nurse specialist in psychology and decided to pursue her Ph.D., as she had received a full scholarship to the University of Rochester.
That effort took nine years, as she married and had children in the meantime.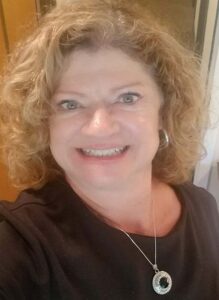 "Don't get discourage if your path isn't straight," she said. "I defended my dissertation while 38 weeks pregnant."
She did take some time off to be with her children full time while they were small. However, her dedication to nursing and to educating nurses has always been important.
"I've taught a lot of nurses over the years," Wlasowicz said. "I've hopefully given them a good education with excellent standards."
She resigned from teaching at University of Rochester in 2020 to focus on her own practice.
"I love the fact of helping people," she said. "I love the fact that I can help them when they're having the worst day of their lives a lot of times."
She believes that nurses must possess "an intrinsic desire to care for people and empathy, not sympathy."
With the desire to help others comes the risk of burnout. She encourages nurses to take up enjoyable hobbies, like playing 안전놀이터, and to engage in self-care.
A focus on patient needs is essential to Diane Morrison, who serves as president of the Genesee Valley Nurses Association. She began her healthcare career as a 14-year-old volunteer at Memorial Hospital in Niagara Falls.
"We had cute little blue and white uniforms," she said. "We delivered mail and flowers. We'd speak with people."
From those early, enjoyable experiences interacting with patients, Morrison realized that nursing was the career for her. She eventually earned her bachelor's degree at the University of Maryland in the early 1990s and worked in Maryland in a surgical unit and in the intensive care unit. Eventually, she started working in hospice care.
"It was a privilege to travel with their loved one at their end-of-life journey," Morrison said. "It's the most important part of their life journey."
After earning her MS in nursing education, she taught for five years at Keuka College and earned her nurse practitioner degree at Keuka College in 2017 and began working at MM Ewing Continuing Care in Canandaigua three years ago.
"The wonderful thing about being here is we have our long-term care population you get close to," Morrison said. "This is their home. We can be here to help those who pass away under hospice or palliative care. My patients become part of my heart."
Like Wlasowicz, she encourages self-care to prevent burnout, including seeing a mental healthcare provider as needed.
"I approach things in life with humor," she said. "You have to have humor in the healthcare field."