By Deborah Jeanne Sergeant
Aging brings its own rewards—wisdom, experience and sense of accomplishment—along with a few challenges.
With planning and a few community resources, older adults can mitigate the effects of these challenges as they age. Some older adults may even need to move to an assisted living facility to ensure they get the care they need. Those who want to stay in their own home may hire caregivers who have HHA Certification.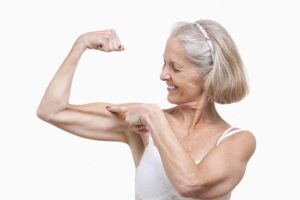 1. Lower muscle tone
Losing muscle is not merely a vanity issue. It can contribute to falls and frailty. It begins gradually in middle adulthood but can occur more rapidly if an older adult has been laid up because of sickness or injury.
"It's really important for seniors to do resistance training," said Kerri Howell, online personal trainer and nutrition coach at www.fitprmomlife.com. Howell is based in Rochester but serves clients wholly online.
"They should consume enough protein to support muscle growth," she added.
She said that maintaining muscle tone does not have to mean lifting weights, but engaging in bodyweight exercise, swimming and walking are examples of exercise that can help. She recommends starting with walking a few more minutes daily.
2. Poor hydration
Drinking enough fluids is vital to good health—and that does not necessarily mean chugging eight glasses that are 8 ounces each. Howell said that the current rule is drinking half the body weight in ounces daily, such as a 150-pound man would drink 75 ounces each day.
Fluids other than water count too, such as soup broth.
"This is something a lot of older people have trouble with," she said. "Don't just have a cup of coffee and leave it until dinner. Fill a water bottle and determine you'll drink it."
She tells clients that adding cucumber, mint and fruit to their water can keep them drinking more.
3. Nutritional deficiencies
Poor eating in older adults can stem from food inaccessibility, lack of ability or motivation to cook, depression or medication that suppresses appetite or the senses of smell and taste. Nutritional deficiencies can contribute to a host of health problems, including mental health.
"Get annual check-ups and blood work so they know nutritionally what you need," Howell said. "Most people are deficient in vitamin D and some are deficient in B complex. You wouldn't know unless you have blood work done."
Numerous community resources can help ensure good nutrition. Melissa Goddeau, registered dietitian nutritionist at Nutrition Care of Rochester, PLLC in Pittsford, recommends checking into congregant meal sites, grab-and-go meal boxes, Meals on Wheels and other resources listed on the Monroe County Office for the Aging site, www.monroecounty.gov/aging. The NY Connects program at 585-325-2800 can also offer tips on area supports.
4. Polypharmacy
According to Georgetown University Health Policy Institute, people aged 50 to 64 take an
average of 13 prescription medications. That shoots up to 22 by age 80. Some of these medications may be attributed to polypharmacy: taking unnecessary mediation. Goddeau feels concerned about the issue.
"They may need help in navigating polypharmacy," she said. "There's possible drug interaction. They may have interactions with the food they eat."
Polypharmacy also causes unnecessary side effects and expenses to patients. Consulting with a pharmacist or primary care provider can help reduce unnecessary and outdated prescriptions.
5. Inaccessibility to healthcare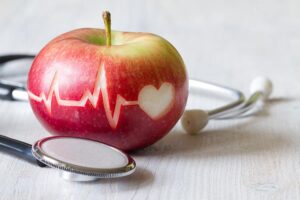 Lack of transportation represents one barrier to healthcare. Relying on others for transportation has helped bridge that gap, whether informally from friends and family to senior ride programs and public transportation. In recent years, telehealth has made lack of technology aptitude another barrier to healthcare.
"We see seniors at our practice and we're exclusively telehealth right now," Goddeau said. "Not everyone is OK with that. Some enlist the help of family members to get set up."
6. Mental health issues
Overall, the percent of local older adults with depression and anxiety has remained at nearly the same as what it was 15 years ago, 30%, according to data gathered by Lifespan of Greater Rochester.
"I don't want to dismiss the effect the pandemic has had on older adults," said Christine Peck, licensed master social worker and associate vice president of programs at Lifespan. "It increased the number of older adults who were isolated. When you look at our older adult population and depression, we're seeing a very steady rise in older adults."
She believes that many cases of depression and anxiety among this population go unreported and untreated, as primary care providers focus on physical health and few older adults actively seek mental healthcare. But Peck sees some improvement.
"I feel regionally, we're doing a much better job at screening for depression than we used to," she said.
The same barriers exist for mental healthcare as physical healthcare, along with stigma for seeking help. Normalizing screening at primary care visits has helped reduce stigma, especially among older adults.