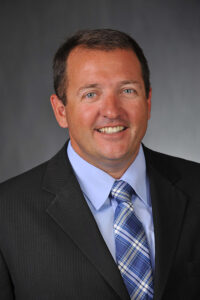 UR Medicine Thompson Health President and CEO Michael F. Stapleton Jr. was recently named to the list of "83 Community Hospital CEOs to Know" published by Becker's Hospital Review, a monthly publication featuring business and legal information for healthcare industry leaders.
Stapleton joined Thompson in 2011 as its executive vice president and COO. He became CEO in 2012, shortly after the health system's affiliation with UR Medicine. Becker's noted he has helped the organization grow in terms of locations and staff while overseeing a successful financial sustainability plan. In addition, the publication cited a sampling of the recognitions Thompson has received under Stapleton's leadership.
He is one of five hospital CEOs in the state of New York named to the list, and the only one in Upstate New York.
The honor came just weeks after Becker's named Thompson Health to its list of "Top 150 Places to Work in Healthcare" for the fifth time.
For the complete list of "83 Community Hospital CEOs to Know," visit www.beckershospitalreview.com/lists.