CEO of UR Medicine Home Care talks about her new jobs. 'This is a special organization of caring and compassionate individuals with deep ties to the community'
By Todd Etshman
Michelle Dahlkemper is the new CEO of UR Medicine Home Care. Dahlkemper was previously CEO of Penn Medicine Home Health Lancaster (Pennsylvania) General Health. She discusses her new job, its challenges and the many services URMHC provides to home care patients in our region. UR Medicine Home Care employs approximately 600 staff members today.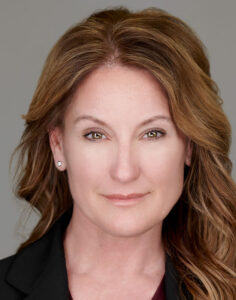 Q: What made this job and area appeal to you? Even Lancaster is warmer.
A: This was a great opportunity to be part of one of the top academic medical centers in the country while simultaneously combining all aspects of the post-acute environment with other home-based services. I have worked in home health, hospice and palliative care for more than 20 years and have always believed that patients have better outcomes when receiving their care at home. COVID-19 amplified that healthcare at home was preferred by patients when facilities and hospitals became inundated. The weather is very chilly, but I've been told you get used to it!
Q: How great is the need for URMHC services and how far does the geographical service area extend?
A: UR Medicine Home Care covers Monroe, Livingston, Ontario, Wayne, Seneca, Yates and Wyoming counties. We work with system partners to maintain a continuum of care from birth to the end-of-life by providing skilled nursing, rehabilitative services, pediatric and perinatal care, Meals On Wheels, health home, infusion therapy and hospice.
Q: Does our area present any unique or additional challenges for home care?
A: We provide care to individuals in their home. Our service area covers seven counties which requires significant driving. Our staff travels to patients' homes to provide care and services, often in inclement weather and challenging road conditions. Some of our clinicians travel more than 100 miles per day, and often there may be no direct route. Substantial driving, rural locations, weather, road conditions and parking can all impact the number of patients that our team can visit on any given day.
Q: Is staffing at URMHC as much of a challenge as it is for many health care agencies today?
A: Like other health care entities, we are experiencing staffing shortages. Our response to this challenge has been to analyze our salaries and benefits as well as identify ways to support our staff as we recognize they are our most valuable asset. We have increased our recruitment efforts and continue to identify opportunities to provide more to our employees. Patient care is our first priority and we continue to provide services to our most vulnerable patients.
Q: Would you like to see services expanded and is that financially possible?
A: I think it would be outstanding if we could expand infusion services allowing patients to remain in their homes rather than having to travel to receive a much-needed infusion.
Growing our hospice program to ensure that all patients with a life limiting illness have access to the benefits available through hospice would be tremendous. This includes additional nursing services and personal care, as well as the medications and equipment needed to care for the patient at home. It would be great to increase our use of technology in the home including remote patient monitoring and telehealth programs. These programs are ideally suited for patients with chronic health care conditions, such as heart failure, COPD, high blood pressure and asthma. We hope to provide additional community education and partner with other healthcare providers to expand awareness around these important services.
Q: Please describe the certified home care agency and who it serves.
A: After a surgery, illness or a hospital stay, medical professionals may prescribe nursing or rehabilitation therapy services to help a patient recover at home. These services are covered by most insurance plans, Medicare, and Medicaid. Nurses, therapists and other clinical staff can provide high-quality, compassionate health care at home. Patients may also receive assistance from a medical social worker or home health aides, if needed.
Q:  Please describe the health home program and who it serves.
A: Starting in 2013, as part of the Affordable Care Act, health home is a Medicaid program that serves people with chronic or mental health conditions needing regular doctors' care. URMHC contracts with Greater Rochester Health Home Network and Health Home of Upstate New York to manage the program. To qualify, clients must have at least two chronic illnesses or mental health/substance abuse issues. The program addresses medical, behavioral/mental health, chemical dependency and assists with managing complex psychosocial problems such as housing, transportation, and food insecurities.
Q: Please describe the hospice program and how many people it serves.
A: UR Medicine Hospice uses a team approach that supports individuals with an advanced life limiting illness. We annually care for more than 1,600 patients and their families in Monroe, Ontario, and Yates counties. Bereavement is offered to families for one year after a loved one passes away. The programs primary goal is to improve quality of life, manage symptoms and pain, and encourage patients and their families to make the most of their time together. The hospice benefit is available to patients for six months, if their illness runs its normal course, but often patients do not access services until very late. We would like to see patients and their families receive these wonderful services sooner.
Q: Please describe the nurse-family partnership program and who it serves.
A: UR Medicine Home Care is the staffing agency for the Monroe County Health Department. It is an evidence-based program for first-time Medicaid mothers from 16 weeks gestation to a child's second birthday. The program serves more than 200 families in the poorest sections of Monroe County.
Q: Please describe the Meals On Wheels program and who it serves
A: Established in 1958, URMHC's Meals On Wheels program is the third oldest in the United States! In partnership with Trio Meals, the program helps Monroe County residents remain healthy and independent at home by providing great-tasting and nutritious meals delivered by caring volunteers. It offers social contact with a check of the recipient's safety and health. Meals on Wheels is funded privately through grants and generous community donations, and is not covered by insurance.
Q: How does our area compare to other cities you have worked in regarding home care?
A: This is the first organization that I have worked with that has such a diverse range of services to support patients not only with excellent healthcare, but also population health initiatives. The various programs at UR Medicine Home Care illustrate excellent care coordination and integration as well teamwork and patient engagement. This is a special organization of caring and compassionate individuals with deep ties to the community. I feel very blessed to have been chosen as their new president and CEO, and hope to continue the incredible work that has been part of the Rochester area for more than 100 years.