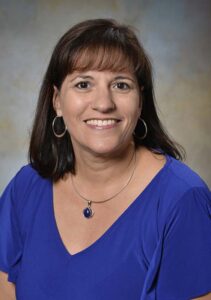 Family Nurse Practitioner Renee Morano recently joined UR Medicine Thompson Health's Shortsville Family Practice.
Morano, a Fairport resident, has more than 20 years of experience as a family nurse practitioner, most recently at Hamilton College Health Center in Clinton, in the Mohawk Valley area.
She earned her master's degree as a family nurse practitioner from St. John Fisher College, where she later served as assistant director of the Health and Wellness Center, and her bachelor's degree in nursing from Nazareth College. She is board-certified in family practice nursing by the American Academy of Nurse Practitioners.
An affiliate of F.F. Thompson Hospital, Shortsville Family Practice is located at 15 Canandaigua St. in Shortsville.