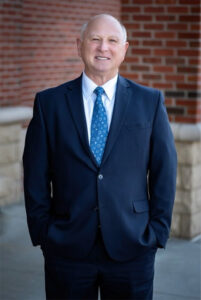 St. Ann's of Greater Rochester announced the appointment of John Hayes as chairman of St. Ann's board of directors. The SAGRI (St. Ann's of Greater Rochester Incorporated) board of directors is comprised of a team of community leaders committed to St. Ann's mission to promote the highest level of independence and physical and spiritual well-being of older adults.
"I am deeply honored to have been appointed chairman of St. Ann's Community board of directors," said Hayes. "There has never been a more important time to look forward to provide seniors the services they want and need, while advocating to ensure they continue to have access."
Michael E. McRae, St. Ann's president and chief executive officer said, "I'm sincerely grateful to John for his commitment to sharing his talents and time as our new chairman. I'm equally excited for what the future holds, and the opportunity to work with John and our entire board of directors, to continue to positively impact the lives of older people in the Rochester area."
Hayes is president and chief operating officer of GLC Business Services. GLC provides on-site support services for professional firms across the country and management consulting services to the legal industry. 
Hayes resides with his wife Dorothy in Irondequoit. He enjoys spending time with family including his 10 children, 26 grandchildren, and one great grandchild.