Preparing home renovations early, instead of after an emergency, can ensure your home can accommodate you into private retirement
By Deborah Jeanne Sergeant
One of the outcomes of the pandemic has included the realization by many that they want to spend their last years living at home instead of at a long-term care facility.
"Aging in place" means living in one's private home as an elderly person instead of in an institutional setting. Doing so takes a measure of preparation that unfortunately some people do not begin until an emergency such as release from the hospital after a crisis. By then, time and money can be limited. Planning for aging in place while undertaking any home renovation project can make it easier to live at home.
"I think it's wonderful for people in their 50s and 60s being that forward thinking," said Steve Ryan, geriatrician with Rochester Regional Health. "More and more of us should do that and avoid the crisis of the living space issue."
He wants people to look at their activities of daily living and how that would work in their home: where they will sleep, bathe and wash laundry? Ideally, all of these should be on the first floor, since nearly all older adults experience at least short-term difficulty with stairs resulting from an injury or illness.
"Folks need to be realistic," Ryan said. "There's a certain amount of modification."
Very small homes can also be more difficult to modify because allowance for using a walker and wheelchair.
"Start to think about the ability to maneuver in your home," Ryan said. "Clinically, the biggest barrier is the width of the hallways."
A small bathroom can also prove problematic, as it must accommodate mobility devices and allow the homeowner to bathe.
"If you're serious about making a big renovation, put in the investment in a way to help for the next 20 years," Ryan said. "Invite someone who does assessment for older adults to come into your home. The homecare agencies, physical therapists and care managers have training in this. You need someone who can think beyond the needs of you as an individual but the height and width of stairs and width of hallways."
The entrance to the home itself also presents a quandary to many people, as most homes feature several steps to go in.
Gina L. Donnelly, care manager certified and co-owner of Entrusted Care, LLC in Newark, said that a professional should assist with the process to ensure that all the necessary accommodations are done—and done properly, such as "the grab bars need to be anchored to the proper beams so they are secure," she said.
Statistically, most falls among seniors at home occur in the bathroom. Grab bars near the toilet, tub or shower can help make the bathroom safer to use. They do not have to look like they belong in a hospital.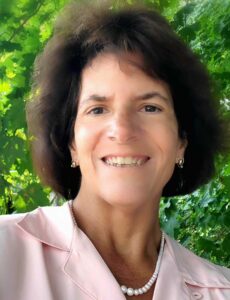 "They have some very nice-looking ones that can double as towel bars," Donnelly said.
She also recommends a shower or tub with a low lip or no step and a higher toilet. These changes can make using the bathroom easier for someone with limited mobility. A sink style with clearance underneath allows access to a wheelchair.
The bathroom door should swing outward or slide such as with pocket doors or farmhouse-style barn doors, in case of a fall. Otherwise, help has a much harder time getting inside. Widening the door entrances to at least 32 inches in the bathroom and throughout the house is also vital, along with leveling the floor so that a wheelchair or walker has better access.
Donnelly recommends not only first-floor laundry facilities but a front-loading washer, "even if you have to elevate them a little bit," she said.
In the kitchen, a side-by-side refrigerator-freezer can make it easier to reach items.
For homes lacking a first-floor bedroom, it pays to remodel in a way that can enable changing a room into a bedroom as the need arises. For example, its proximity to a bathroom is important.
Donnelly said that a dining room often has a wide enough doorway to offer a good first floor sleeping space.
A home office, family room or even a remodeled portion of the garage might work as an eventual bedroom. The key is to ensure that any of these areas are kept wide open enough to accommodate a wheelchair or walker. The furniture arranging can wait. Most importantly, you should pay more attention to electrical repairs and maintenance. You may hire an expert in electrical repair in De Pere, WI for this. In addition, you might want to have an AC installation in Redmond, WA so that your aging parents would be more comfortable at home. If you need hvac repairs, it is suggested to turn to Home Service Heroes, experts in hvac services.
Small touches include lowering light switches and electrical sockets, installing lever handles for doors and faucets and using flooring choices like lower pile carpeting and linoleum, for easier rolling, and in the bathroom, non-skid tile to prevent falls.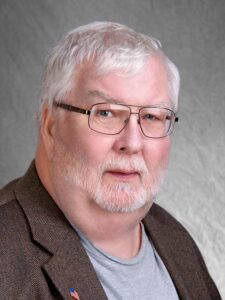 Jim Albright, owner of Albright Remodeling, Inc. in Canandaigua, is a certified aging in place specialist. He said that some contractors do not know how to perform ADA-compliant remodeling and that it is important to make sure this is the type of work they perform.
"What we see in your home is what would make you fall," Albright said. "That's what takes people out over 60. If they fall once, they fall again in three years, statistically. Reduce steps whenever possible by using a ramp. One of the most common things is there's usually two steps up from a garage."
Ramps must be a maximum of one inch rise per foot to maintain a compliant pitch.
Albright also recommends two railings at the entrance.
In any room where the wiring will be redone, Albright recommends additional outlets so that extension cords can be eliminated.
"I go into a lot of houses where there's cords everywhere," he said.
Additional lighting is also beneficial for minimizing risk of falls. You can contact experts like Big Family (for Chandelier Installation).
Albright said that today's materials and techniques can beautifully blend the function needed to age in place with form that's eye pleasing and complementary to a home's décor.
"Some say these projects may impact the resale value of the home," Donnelly said. "I say it will—in a positive way. The people looking at your home may have an aging loved one they want to bring with them."
Featured Images: From Left: This Albright Remodeling project features widened doorways and smooth flooring for easier use of a wheelchair or walker. The lever door handles are also easier to use for people with arthritis (1). Albright Remodeling installed this easy access shower. Its size can accommodate a caregiver and its grab bars, bench seat and handheld shower makes it easier to use (2).