By Deborah Jeanne Sergeant
Family end-of-year gatherings offer opportunity to update family health history
Do you know your family's health history? According to family medicine experts like Cyrus Advanced Institute, this season may be a good time to find out.
"It's important to know your family history because it can give you insight into what challenges you may face in the future," said Mary Beer, registered nurse, master's in public health and director of public health for Ontario County Public Health.
"For example, if you have a history of breast cancer in your family it will be prudent to do regular self-breast exams and to share the info with your providers so they can advise regarding mammograms."
The holiday season may seem an odd time to talk about family health history. However, in some ways, it's the ideal time. You may see relatives face to face whom you seldom see. It's also a time for reminiscing and sharing. How you bring up these topics makes a difference between learning more about your medical background and spurring a completely awkward and unwanted conversation.
Beer said that if family members withhold health information, it may be for reasons important to them. That could include embarrassment over perceived stigma, such as for a mental health issue. Or perhaps discussing the death of beloved family members dredges up painful memories of a dark period.
"We cannot control how someone will receive it," said Dawn LeBeau, licensed clinical social worker and owner of Dawn LeBeau Counseling Services in Rochester "We want to be compassionate and respectful."
Begin conversations about health matters with the person at the heart of the issue to avoid hearsay. For most families, it's better to initiate the conversations one on one, not at the dinner table.
"Be honest," LeBeau said. "You could say, 'This is uncomfortable for me to bring up, but this has implications for the rest of us. Is it OK that I check in about this?'"
Instead of asking in the vein of morbid curiosity, frame your questions as to how they relate to you or your family, such as a trait or symptom you notice in you or your child that a relative shared. Explain why you want to know, such as to seek early intervention.
"People are much more apt to talk about any kind of health history, especially about mental health, if they think it's helpful and not just sharing deep, dark secrets," said Erin Thompson, licensed clinical social worker at Believe and Breathe Counseling, PC, in Penfield.
You can always assure the person sharing that the information will be used only with a healthcare provider as needed.
"If you can frame it in a way where they know it will help, they'll be more apt to discuss these topics," Thompson said. "It's not just talking or gossiping. Framing it in the right way helps."
Engage the person in a conversation, not an interrogation. It may also help to start with your concerns for yourself or your child.
Don't let concern over the other person's possible sensitivity deter you from learning your family's health history.
"It is critical to ask about family health history to aid in the identification of increased risk for a disease," said Ann Leonhardt-Caprio, doctor of nurse practitioner, president of the board of directors for the American Heart Association in Rochester. "For example, when considering risk of heart disease and stroke, a family history can help to clue the provider in to an increased risk of the same disease for the patient."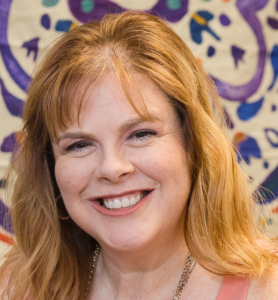 Leonhardt-Caprio is also program coordinator at UR Medicine Comprehensive Stroke Center University of Rochester Medical Center, and Strong Memorial Hospital assistant professor of Clinical Nursing, University of Rochester School of Nursing.
This knowledge can help caregivers and patients plan and undertake lifestyle changes to help reduce risk.
"It also ensures that education is provided about signs and symptoms so that an emergency condition, like stroke, can be recognized and treated immediately or so that other conditions, like cancer, can be recognized and treated early," Leonhardt-Caprio said.
Like Thompson, she encourages people to let their family members know why they are asking.
"Another possibility is to provide a questionnaire for family health history to be written down or entered into a patient portal questionnaire," Leonhardt-Caprio said. "This can allow a patient time to ask family members and provide information ahead of time to allow more conversation during a visit about the content of the health history."
Compared with a conversation, filling out a questionnaire can take the pressure off and allow family members time to frame their responses thoughtfully.